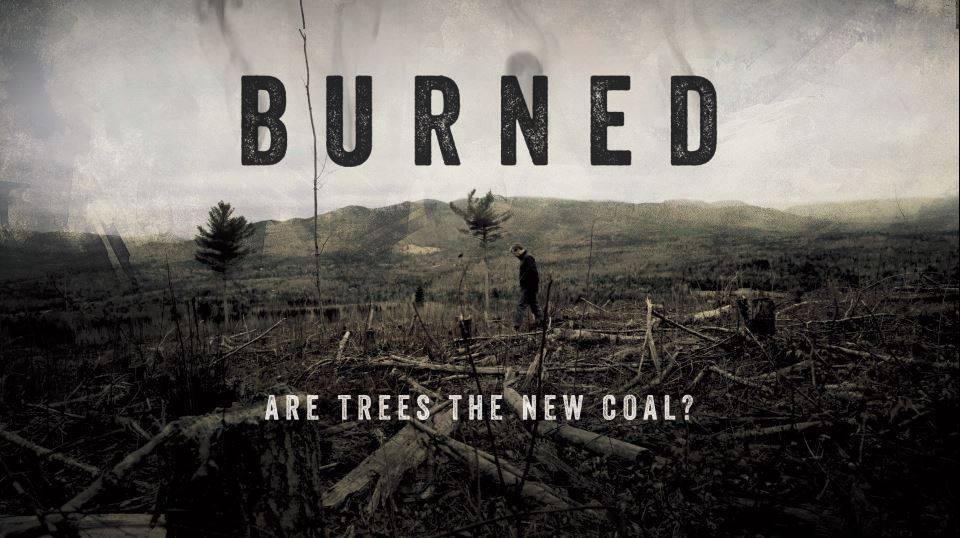 The Biofuelwatch film BURNED, shown by TTK on 29th August 2019, proved a truly shocking expose of forest destruction in order to fuel European power stations such as Drax in Yorkshire, exploitation of policy loopholes, misdirected subsidies, and greenwashing. Although we are sometimes led to believe that wood pellets are made of waste products, it was clear from the film that they are mostly made of whole felled trees, trees that are often replaced by a monoculture of pines, and are "renewable" only if the term is stretched to meaninglessness . The discussion that followed raised many interesting questions and suggested a range of actions that concerned citizens could undertake. Below, Mark Robinson of Biofuelwatch, who introduced the film and led the discussion that followed, answers some questions and offers further information and suggestions for those who want to take action.
"Hi all,
Thanks so much to those of you who were able to attend the screening yesterday. I hope you found both the film and the discussion inspiring and energising, in the knowledge that we can do something to stop biomass burning! If you weren't able to make it, there is a half-hour cut of the film that you can watch here, and we're always happy to host more screenings.
As mentioned yesterday, our main UK campaign is on scrapping biomass subsidies of around £1 billion a year, and transferring this money to genuine renewables. We have been getting MPs to sign an Early Day Motion to scrap biomass subsidies, however, with all of the crazy politics right now, we are now focussing on lobbying MPs and MP candidates in the run up to a potential election in Autumn. If you weren't able to add your name on the list last night and are interested in lobbying your MP/MP candidates about biomass subsidies in the near future, please email me and I'll get in touch with you separately.
In the meantime, there are three things you can do immediately:
Sign our petition calling on the government to deny Drax's gas burning plans - help us get to 100,000!
Write to Governor Cooper in North Carolina urging an immediate moratorium on the wood pellet industry - North Carolina is ground zero for pellet-driven forest devastation
Sign up to our newsletter to receive updates on the biomass industry and opportunities to get involved
If you would like to be more involved in biomass campaigning in the UK, and could attend actions, lobby MPs, and help us in raising awareness, we have a Drax Action List for keen volunteers. Send me an email if you'd like to be on this!
If you are interested in local sustainability and green events and film shows, do have a look at the Transition Town Kingston website and/or subscribe to the monthly Kingston Environment News here.
Transition Town Kingston will also be holding an event on The Power of Just Doing Stuff on Thursday 19th September, aiming to kick-start more local action and find something for everyone who wants to make a difference. There'll be chances to get involved in existing projects and start new ones, and I'll be providing a short, interactive lobbying workshop if you'd like to get some tips for MP lobbying and meet others who are keen to meet their MP.
Links and Questions
I mentioned a couple of links during the presentation which are below:
Regarding the question about energy suppliers - unfortunately the only energy company that explicitly excludes biomass electricity from forest wood is Squeaky Clean Energy, and they only provide for businesses. It would be great if you can write to your energy supplier and ask them what their policy is on biomass is.
It's important to let energy suppliers know that to be truly climate-friendly, they must exclude all energy generated from burning forest wood. Even burning 'sustainably sourced' forest biomass has a carbon payback period of several decades and is thus incompatible with the goal of limiting warming to 1.5 degrees.
If they ask, some recommended references are:
I hope this helps, but do get in touch if you'd like some more information on this or advice - our aim is to help in any way possible!
Thanks again and I hope to be in touch with many of you soon - until we win!
Best,
Mark"