TTK 2022 AGM, followed by Kingston Green Drinks
Tuesday 26 April 2022
18:30 to 21:00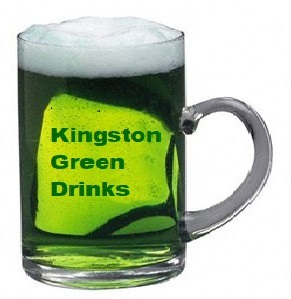 All stakeholders, donors, project leaders, advisers and supporters of TTK are welcome to attend our AGM, which starts at 6.30pm, and to join us afterwars for Green Drinks which starts at approx 7.30pm.


2022 AGM AGENDA
Tues 28th June, from 6.30pm at the Spring Grove
Welcome
Apologies for absence
2021 AGM Reports (published at https://e-voice.org.uk/ttkingston/files/index?folder_id=45277988 though no formal Minutes available) to be confirmed as accurate and as complete as we can manage under the circumstances.
Overview of TTK activities, July 2021 to April 2022 – with more detailed project reports available on the website at https://e-voice.org.uk/ttkingston/files/index?folder_id=46092757 and at the AGM
TTK Treasurer's report, April 2021 – April 2022
Confirmation of minor updates to TTK Constitution – see https://e-voice.org.uk/ttkingston/files/file?file%5fid=45893046
Looking forward – TTK plans + any other offers of future events and projects
2021 – 22 core team – current members willing to continue serving, new volunteers welcome
AOB:

KINGSTON GREEN DRINKS
Venue: Currently the Spring Grove, but please check here and on https://www.earth.org.uk/wants-and-offers.html#Events
Meeting whenever possible since June 2018, Kingston Green Drinks is a free social event for anyone interested or working locally in environmental issues, hosted by Transition Town Kingston. All you have to do is buy a drink and look for the Kingston Green Drinks sign on our table. We welcome everyone to come along to make new connections and share news, insights, activities, events, strategies and conversations with like-minded people.
Location
The Spring Grove, 13 Bloomfield Road
Kingston upon Thames
London
KT1 2SF
(view map)
Cost
Free - just buy a drink