"Show the Love" this February
Friday 14 February 2020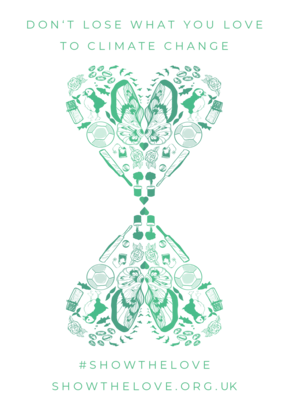 Every February since 2015, people from all walks of life have joined the UK's biggest conversation about climate change. Those taking part are joining with hundreds of thousands of people - from musicians to football clubs, community groups to businesses, astronauts to schoolchildren, teachers and faith leaders - to show the love for everything we want to protect from the climate crisis.
It's never been more important to make your voice heard by the people with the power to make the world of difference. A cleaner, greener future where the things we love are protected from climate change is within reach, but we need to see action today.
Join The Climate Coalition to show the love for all we want to protect from climate change, and the ways we can create a safer world for future generations. Find out how to get involved.